The story of Gail Walling Yanney's family line is traced back nearly 400 years to merry olde England, through the American colonies of Massachusetts and out to the mid-point of America--Nebraska. Within its 120 pages, The Walling Heritage does just that, tracing the history of this incredible family for six generations.
For the family's younger generations, the book closes with a conversation between Gail Walling Yanney and her grandchildren, a first-of-its-kind effort by Legacy Preservation to bring generations together over a cup of coffee to share stories past and present. It's worth a read and will become a family treasure for eternity.
A peek inside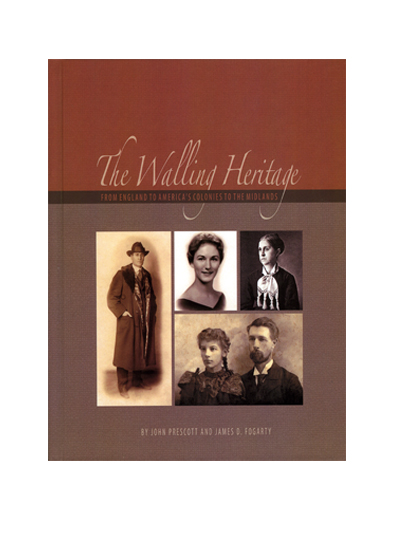 Excerpt from page
Bud attended the Missouri Military Academy in Mexico, Missouri, and Gail was enrolled at the University of Nebraska in Lincoln. She was an exceptional student, as evidence by a letter Wally and Eleanor received April 22, 1957, from the Mortar Board National Honorary for Senior Women. The letter, which invited them to attend the 1957 Ivy Day Ceremony where Gail would be recognized
Excerpt from page
Education was the foundation for success in the Walling family throughout the 20th century. The Wallings became well established in Omaha's business and social circles after their 1942 arrival in Nebraska. By the mid-1950s, Wally was busy at his firm and Eleanor was providing professional interior decorating plans for some of the finest homes in Omaha.
Excerpt from page
which she brought back to Omaha when she was accepted at the University of Nebraska College of Medicine to begin pursuit of her M.D. She chose anesthesiology as her specialty–well aware of the adage, "Anesthesiologists are not paid for putting the patient to sleep; they're paid for making sure they wake up."
Gail has fond memories of her time in medical school. "My best friends were the guys in medical school. They were a neat group,
Excerpt from page
for outstanding service, says, "Gail is certainly deserving of this recognition. We know that you are very proud of the excellent record she has made at the university."
During her undergraduate years at NU, Gail took a bus between Omaha and Lincoln. Eventually she began driving a Chevrolet,
Excerpt from page
physician among 17 interns accepted to practice at Clarkson Hospital. "It never particularly bothered me. I knew there was no specific place for me to change clothes. There was no female doctors' lounge. I changed with the nurses. When I worked shifts in obstetrics service there was no place for me to sleep, so I slept in the same doctors' lounge as the guys."
Even some of her male instructors fell prey to the prejudices of
Excerpt from page
kind of oddballs, the studious ones, and they were all my friends and all of us did very well. They took me on like a little sister, and I appreciated that."
However, an unfortunate tendency toward discrimination against women was common at the time. Gail would be the only woman
Excerpt from page
the time, suggesting Gail was taking the place of a male doctor and depriving him of the chance to make a living in medicine. Even a close friend teased her by saying, "All you're going to do is just get married and you'll never practice."
Gail retorted, "I certainly will practice. I've planned my life that way."
Excerpt from page

Words from the client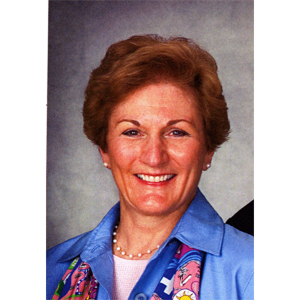 "I must reconfirm my thanks to you and your staff for the wonderful book you did for me. I am delighted with it and believe members of my family will be as well. You are on to something that is useful and that brings happiness! Many thanks!"
— GAIL WALLING YANNEY, M.D.