Helen Murphy had been tinkering with her mother's manuscript for nearly two decades before she found Legacy Preservation. Her mother Marian Marquardt Murphy's memoir shares tales of small-town life in Red Oak, Iowa, and the many colorful people who have lived there over the years.
Murphy shares stories about her high school connection with aviator Amelia Earhart, her days as a pen pal of John Barrymore and the memorable day she met Clark Gable while hat shopping in Santa Barbara, California.
A peek inside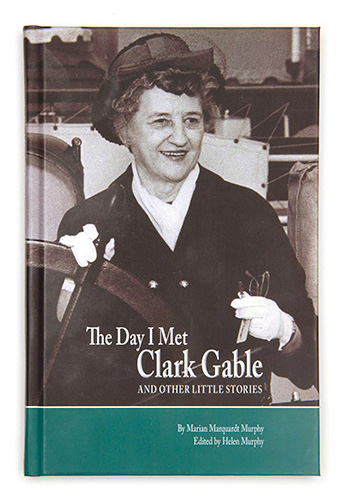 Excerpt from page
I saw her again in the summer of 1936, when I accompanied Tom to a dinner given for the National Editorial Association on the Navy Pier in San Diego. Amelia Earhart was the guest of honor. She had become famous as the first woman pilot to fly solo across the Atlantic and also from Hawaii to the mainland (1935). Looking at her profile, I marveled at her resemblance to Lindbergh. I also remember her beautiful hands, her long tapering fingers. She appeared shy, uneasy, and did not seem to smile.
Excerpt from page
AMONG MY FELLOW STUDENTS at old West High in Des Moines was Amelia Earhart. I was not acquainted with her; she and Louis Duesenberg (whose brothers later manufactured automobiles) seemed to be best friends, walking together in the hallways.
Excerpt from page
Lindbergh made his celebrated solo flight from Long Island to Paris in 1927. The Thos. D. Murphy Co. wanted to commemorate that event with a special calendar showing the Spirit of St. Louis in flight with an inset photograph of the Lone Eagle. The question was, would Lindbergh agree to sign a contract?
The national hero was swamped with requests. The Murphy Company offered to send proceeds from the calendar to the Air Mail Pilots Association. Lindbergh was a member.
Excerpt from page
As the banquet broke up, I found myself next to Amelia and ventured to say that I had been at West High when she was.
"What year was that?" she asked, and then someone broke in and our conversation was cut off.
In 1937 she set off on the flight around the world from which she did not return.
I did not meet Charles Lindbergh, but Tom did. It was quite exciting.
Excerpt from page
"Lindy" was to be in Omaha, and Tom, who could be pretty persuasive, was assigned to try to meet with him and get that signature. Tom set off hopefully but not too sure in our little red Buick. Late that afternoon the red Buick came back down Valley Street, the horn sounding all the way.
The calendar was a huge success.
Excerpt from page

Words from the client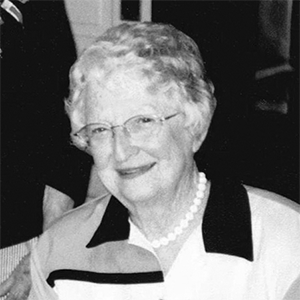 "I must tell you what a pleasure it has been to work with the Legacy group. I had a lot of material but didn't know what to do until I read an article in the World-Herald. I am pleased with the book and want to send special thanks. It's been fun—and I'm flattered that Legacy wanted some copies. Legacy Preservation is filling a real need. Thank you!"
— Helen Murphy, daughter of Marian Marquardt Murphy