So well received was the 2010 book "An Uncommon Family," the Nelson family of Iowa and Nebraska asked Legacy Preservation to try and duplicate the feat. The result is "A Street Named for Ruth," a volume about Ruth Hansen's family line, which traces its origins back to Denmark.
As the book's dedication points out, the story of the Hansen and Rasmussen families parallels every significant historic event in Denmark and the United States for the past 350 years. This set the stage for Ruth, who, for 71 years of happy marriage, became the rock of the Nelson family and the secret behind the success of H.H. "Red" Nelson.
A peek inside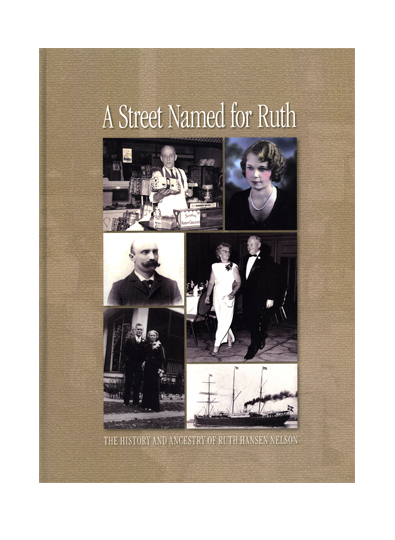 Excerpt from page
school years to national business leader and philanthropist. Not unlike the saying about dancers Ginger Roger and Fred Astaire: "She did everything he did, but backwards and in high heels."
Soon after Red opened his insurance agency in the mid-1940s he rented space at 407 City National Bank Building at Broadway and Main in Council Bluffs. Ruth served as office manager and bookkeeper. The firm offered insurance covering life, accidents, health, auto and fire.
Excerpt from page
Ruth Hansen Nelson was the often-silent partner of H.H. "Red" Nelson. During 71 years of married life she would stand in her husband's shadow by choice, which was very often the custom of the times before the last two decades of the 20th century.
But no one knew better than Red Nelson how important Ruth was to his life and success as he grew from ditch digger in his high
Excerpt from page
and professional journals, but Ruth always played a vital part in the growth and progress of the firm. At the same time, she did much of the heavy lifting of child rearing. The impressive accomplishments of her children speak volumes about her skills as a homemaker, teacher and counselor.
John Nelson says, "For most people, mothers are the focus of our lives, the key to all family activities and the person who ensures all celebrations and holidays come off perfectly. She (Ruth) orchestrated all of those wonderful activities and still managed to take care of us.
Excerpt from page
The first years were challenging as Red sold policies door to door. Commissions were small during the same years that the couple became parents, first to John and then Steve. Ruth later confided that she felt their economic prospects at that time were "terrifying." When Red had a bad sales day in the field, Ruth would often cry, giving him extra incentive to hit the streets even harder the next day.
Ruth's role did not get the same coverage as Red's in newspapers
Excerpt from page
Red mobilized a group of boat owners to deliver food and other necessities to families trapped in homes surrounded by water. Hanafan recalls, "He was always concerned, Number 1, about family, but his family became the entire community."
In 1998, the couple founded the H.H. "Red" and Ruth Nelson Family Foundation through the Omaha Community Foundation. Council Bluffs businessman William Cutler Jr. says Ruth and Red were extremely generous over the years. "If Red and Ruth wanted to do something for the community, they did it," he noted.
Excerpt from page
I love to read, and that's because she took us to the library for story hours to enjoy books in the collection. She was a great cook and, of course, her recipes all included a pinch of this or a dash of that and, thus, can never be accurately duplicated."
The business success enjoyed by Ruth and Red translated into enormous generosity and community service. Former Council Bluffs Mayor Tom Hanafan says Red's desire to help his fellow citizens was displayed during the Missouri River Flood of 1952.
Excerpt from page

Words from the client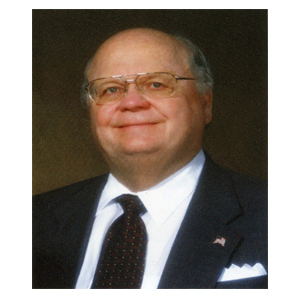 "The Hansen and Nelson family books have given our children and grandchildren an understanding of the history of our family and a sense of where they fit in the story of our country. As they see the life their ancestors led they understand what a comparative easy life they now lead. One of the great lessons of these books is that generations before us laid down the foundation of our prosperity by personal sacrifice. Our hope is that our children's children will understand their own obligation to leave the world a better place, adding their contributions to those of their forbears."
– JOHN P. NELSON, CHAIRMAN, SILVERSTONE GROUP