It was 1952, and it started with a handshake deal. That and $5,000 apiece.

That was the price tag for Russell Brehm and his business partners Herman Gould and Roman Hruska when they started the Douglas Theatre Company. At the time, that amount of money was more than the average annual income of middle-class America.
Their first drive-in opened in 1953, and it would become the first of many successful cinemas to open over the next five decades. The Happiest Place on Earth recounts the story of their successful theatre company, the opening-night fiasco that nearly wrecked their entire venture before it began and the many changes in the film industry during that time.
A peek inside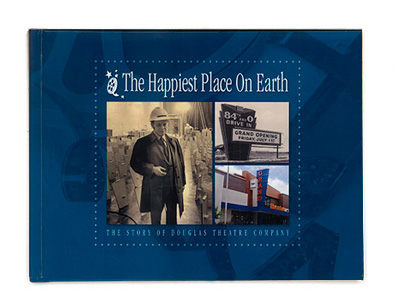 Excerpt from page
Russell Brehm's daughter, Debby, was in the audience that night. She was only three years old at the time, but the memory of the catastrophe is still with her.
"I was watching cartoons one minute, and then suddenly I wasn't watching anything – it was all gone," said Debby, who eventually joined the family business as one of its key executives.
Excerpt from page
DEVELOPING THE COMPANY'S INITIAL project had gone smoothly enough. The trio had little trouble acquiring the land and completing construction. Much hoopla attended the drive-in's opening night, July 1, 1953. Cars packed the lot that humid summer evening. It was a scene straight out of American Graffiti or Grease, as families in their station wagons and couple in cashmere, patent leather shoes, slicked-back dos, and muscle cars settled in for the pre-show cartoons. Things were going off without a hitch. The Douglas Theatre Company gamble appeared to be paying off.
Excerpt from page
Damage to the facilities was severe, but thankfully no customers or employees were hurt in the melee. For Brehm and his business partners it was a terrible blow. But not a blow that could knock them to the canvas. The next day Russell Brehm surveyed the wreckage, then summoned a construction crew. He gave orders to bulldoze the remainder of the tower, clear the area and build a new support for the screen. After a week of determined effort, the drive-in restaged its grand opening. Douglas Theatre Company was up and running. This time it would stay up, and the company's officials would never look back.
Excerpt from page
Then the stout evening breeze began to flex its muscles, kicking up dust and buffeting the assembled vehicles. Patrons quickly rolled up their windows and began to worry as the gale built to a crescendo. Suddenly the giant wooden tower supporting the screen shivered and creaked, then thrashed about in the windstorm, split apart and tumbled to the ground. Moviegoers huddled in their cars were studded. It was as if they had been caught in their own horror movie, an epic maelstrom. As soon as they could exit, people headed for home to tell the dramatic story of the opening night fiasco.
Excerpt from page

Words from the client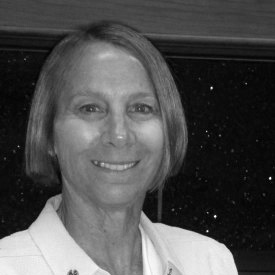 "Thank you so much for helping us preserve the story of our business, Douglas Theatre Company. This became a priority of mine, especially after we sold the company. I wanted to be sure that Dad's (Russell's) recollections of the movie business that he had founded 53 years earlier were preserved. You and your fine writers helped to make that a reality. We now have a beautiful 79-page hardbound book complete with photos, quotations and stories. Thank you again."
— Debby Brehm, daughter of Russell Brehm