Ken Morrison is one of Nebraska's most successful agricultural businessmen. His roots are in the state of Kansas and the Great Depression. His father was a farmer, a cattle buyer and a fuel distributor. On the side, he bought salvage material from train wrecks all over the Midwest and sold it at a profit.
Ken picked up on his dad's entrepreneurial spirit, moving to Nebraska to farm alfalfa on a Navy artillery range. Before too long, he had 19 alfalfa mills across the state. It was just the beginning of an agricultural portfolio extending from hogs and cattle to shrimp and fishmeal, as well as land holdings in Canada, Guatemala, Ecuador and Chile. And for good measure, a batch of oil leases and a shipyard.

Ken Morrison is a quiet guy, and this book represents more of his thoughts and stories than just about anyone has ever heard.
A peek inside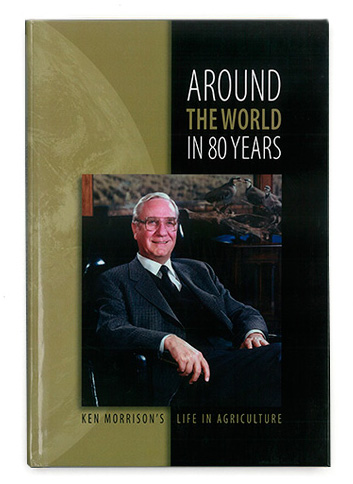 Excerpt from page
Well, what in God's name would we want with an old, broken-down freighter? I have to admit I thought about it pretty hard, because the truth is I always wanted to own a ship … for no particular reason. Anyway, I went down there and took a look at it. It wasn't going to win any beauty awards, but it was about the right size that we could use it to ship grain out of New Orleans to South America. Then we could haul fish meal back from Chile. That was the plan I had come up with.
Excerpt from page
IN THE MID-1960'S, WE GOT A CALL from Bank of America. They had just repossessed a freighter, an old World War II Liberty ship. They decided to auction it off at a public sale in Charleston, South Carolina. All they wanted was to get their investment back out of it, so they said it would probably sell cheap.
Excerpt from page
So I placed a bid, and when I came back home I was the proud owner of a ship with a 10,000 long ton capacity. I got it for $200,000, which seemed like a pretty good deal. The only other thing a ship owner from Nebraska could possibly need is an admiralty in the Nebraska Navy, which is a tongue-in-cheek civic award. I never cared about that, but 15 years later Governor Charlie Thone appointed me an admiral. By then we had sold the ship, but I may be the only guy I know who can say he's an admiral who once owned a ship.
Excerpt from page

Words from the client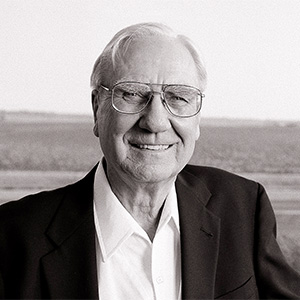 "I just finished reading the book, Around the World in 80 Years, in which you wrote the story of my life from the time I was born until I was 90 years old. I was very favorably impressed with the outcome. Your patience and diligence certainly paid off in getting a quality book which I can be proud of.
Not only the above, but it has been a pleasure working with you, and I am proud to be a true friend of yours. Best of everything to you in the future, and I hope our paths may cross again."
— Kenneth Morrison, President, Morrison Enterprises